I get a kick out of the "As Seen On TV" products. But I have to tell you that some of them are AMAZING!
Like the Titan Peeler.
This little miracle product can peel through a rutabaga or a butternut squash like they are cucumbers.
I have had mine for a couple of years and it is still sharp – super sharp – so if you have kids, make sure to put it up high. Just reaching into a drawer to grab it can produce a cut if you pick it up wrong. It is worth the "danger", just practice safety.
You can get them at many places so feel free to shop around.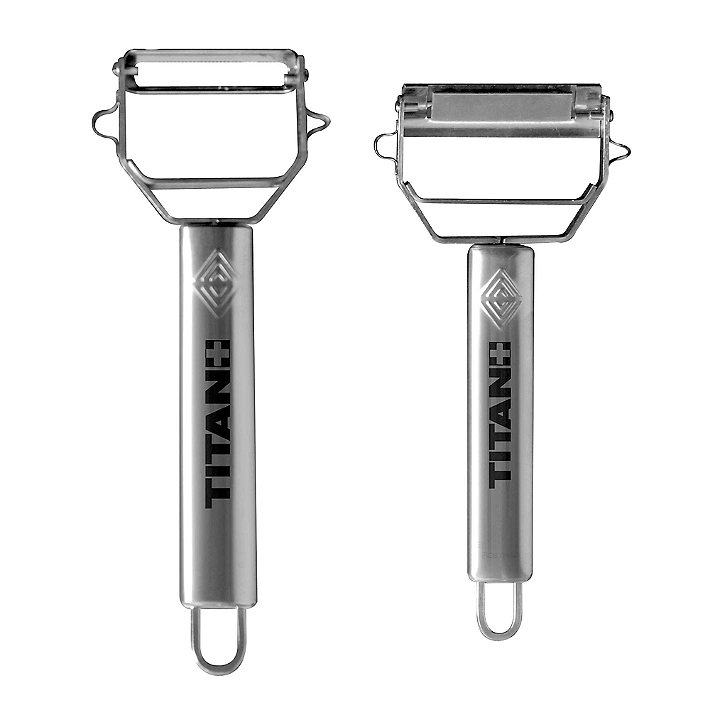 http://www.bedbathandbeyond.com/store/product/titan-peeler-and-julienne-tool-with-garnishing-feature/1016559512?device=c&network=g&matchtype=&mcid=PS_googlepla_nonbrand_none_&gclid=CjkKEQjw_ZmdBRD1qNKXhomX_sEBEiQAc9XNUAMdpI7cuFPyxaO16b2BEaqordO-XTD4ioevLlkXAZHw_wcB
$14.99 for the Titan Peeler and Julienne Tool from Bed, Bath & Beyond