I really enjoy coffee, mostly for the ambiance of it.
Last year I decided to add some whimsy to my kitchen décor because it was a bit bland and blah. It needed whimsy and since coffee is my "thing of enjoyment" I went with a few of those decorations peppered around (get it…"peppered" around…pepper in the kitchen…yah, ok)
In case someone on your gift list is totally on the forefront of kitchen fashion like me, I am sharing this terrifically whimsical coffee cup clock with you. It would make a really fun gift.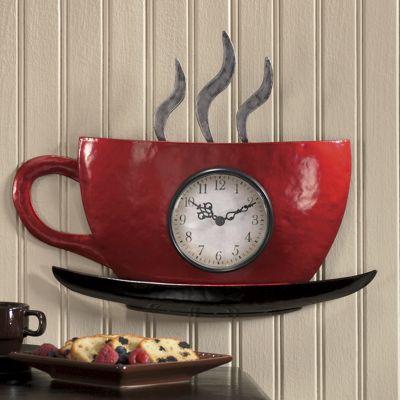 http://www.seventhavenue.com/Home-Store/Home-Decor/cuppa-joe-wall-clock.pro?omSource=SLI&
$34.95 for Cuppa Joe Wall Clock