The Food Network Magazine shared some fabulously fun pool float ideas in their July/August 2014 issue. Their sources for these floats are Big Mouth Toys at modcloth.com and Swimline at toysplash.com.
I did a Google search and found these items and many more fun pool floats at various retailers. I selected Target below for having a better price and Urban Outfitters because I had technical difficulties and that was the site that would open. Search around for the best deal and I highly recommend searching "fun pool floats" – I found a huge white swan float but I had more technical difficulties trying to get to that site.
Wouldn't it be a great gift, a huge white swan float? Totally awesome!
http://www.toysrus.com/product/index.jsp?productId=41836836&KPID=19054526&mr:trackingCode=8CED9161-8F09-E411-B7CA-90E2BA285E75&mr:referralID=NA&mr:filter=75792137915&camp=PLAPPC-_-PID19054526&mr:ad=54834342046&kpid=19054526&mr:device=c&mr:match=&mr:adType=pla&cagpspn=plat_19054526&mr:keyword=
$39.99 for Ice Cream Sandwich Float from Toys R Us
***********************************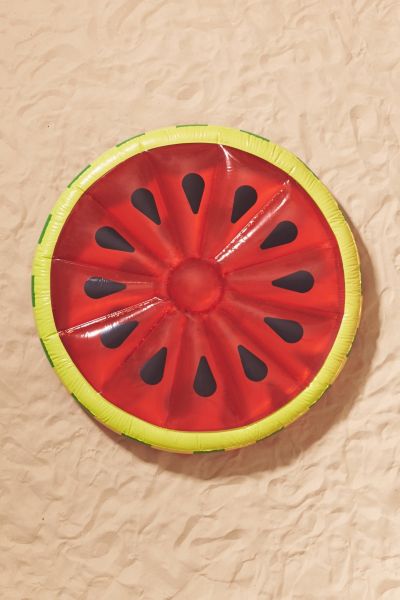 http://www.urbanoutfitters.com/urban/catalog/productdetail.jsp?id=28057016&parentid=SEARCH+RESULTS
$40.00 for Watermelon Slice Float from Urban Outfitters