In December we have a school holiday concert to look forward to and we are very excited.
Yesterday, I received a note from school that my wee one would be able to wear dress clothes or a costume – either a Santa (Mrs. Claus) or an Elf for this concert. My wee one decided to wear a costume and I had the perfect one.
I had seen these adorable Santa and Elf pj's at Target in their flyer this week…
http://www.target.com/p/kids-striped-elf-sleep-set/-/A-15640088#prodSlot=medium_1_8&term=elf+pajamas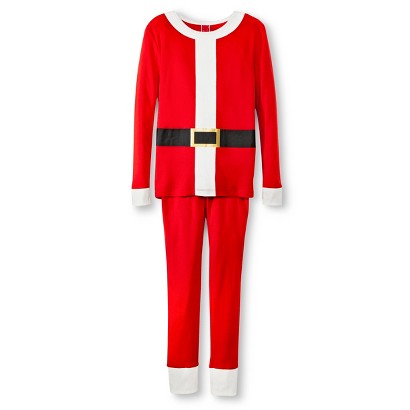 http://www.target.com/p/kids-santa-pajama-set/-/A-15808456#prodSlot=medium_1_1&term=santa+pajamas
Since the concert will run into our usual bedtime, I had a parental fantasy that I could kill two birds with one stone. I would have a costume for the concert and then he would also be in his jammies so I could just plop him into bed when we got home. Yes!
But, reality is that it will be cold so I will need to put other clothes on underneath his "costume" and if he ends up sliding around on the floor or some other kid related behavior, I would not in good conscience be able to put him to bed in those jammies. It was a nice fantasy though!
He took a liking to the Santa pj/costume, but they are on backorder and I am not sure they will be available in time. So, I ordered those as well as the Elf pj's. It will mean a trip to the store to make a return at some point but that will be easier than running around like a crazy lady now.
My wee one was happy but he also needed a hat.
A hat, ok. Should be easy enough.
You would think that we had Santa hats stashed away in our holiday bins but we do not. I figured that I had better order that as well since we never know when I will be getting out to browse.
A search on the Target website proved to be slim for Santa hats and this is what I had to choose from…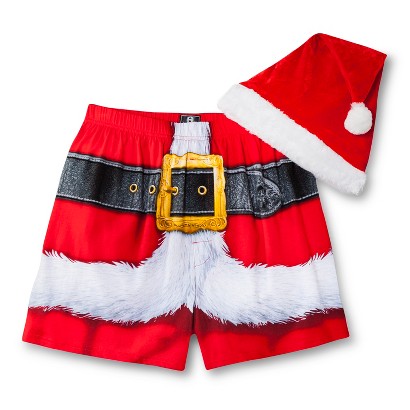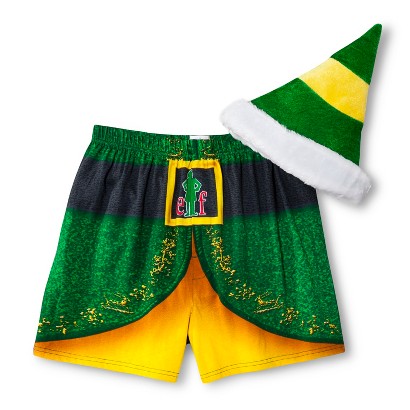 The Santa and Elf "pants" come with the hat.
Well, I needed a hat. I could not be choosy even though I got more than I had asked for! I just hope that I do not mix up his costume.
But what am I gonna do with the Santa or Elf "pants"?
I see a blog giveaway in my future…